If the bright colours of autumn, orange, plum, raspberry, don't rock your boat then what about these softer shades of brown matched with blush pink, golds and sage and olive greens?  A recent Autumn Wedding Open Day was held in the brand new Orangery at Hayne House just round the corner from us here in Saltwood, Kent. The theme planned by Sam Lloyd was 'Sweet Beginnings and All Things Caramel' ...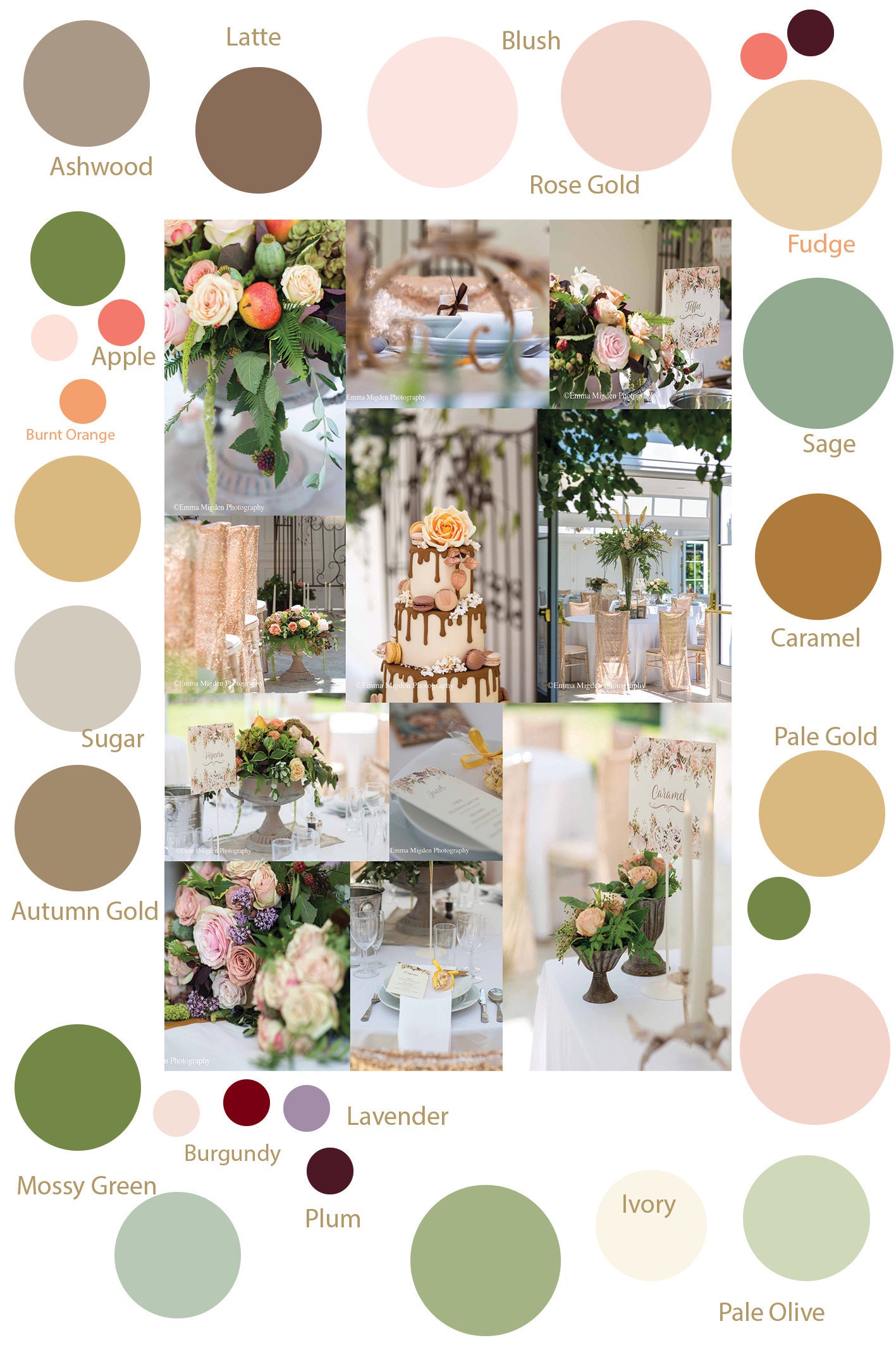 ...and, on the day, the stunning flowers, sparkly chair covers, gorgeous sweet treats, the cakes and our stationery (of course!) all worked beautifully together to create the perfect setting. Thank-you Emma Migden for the super photographs.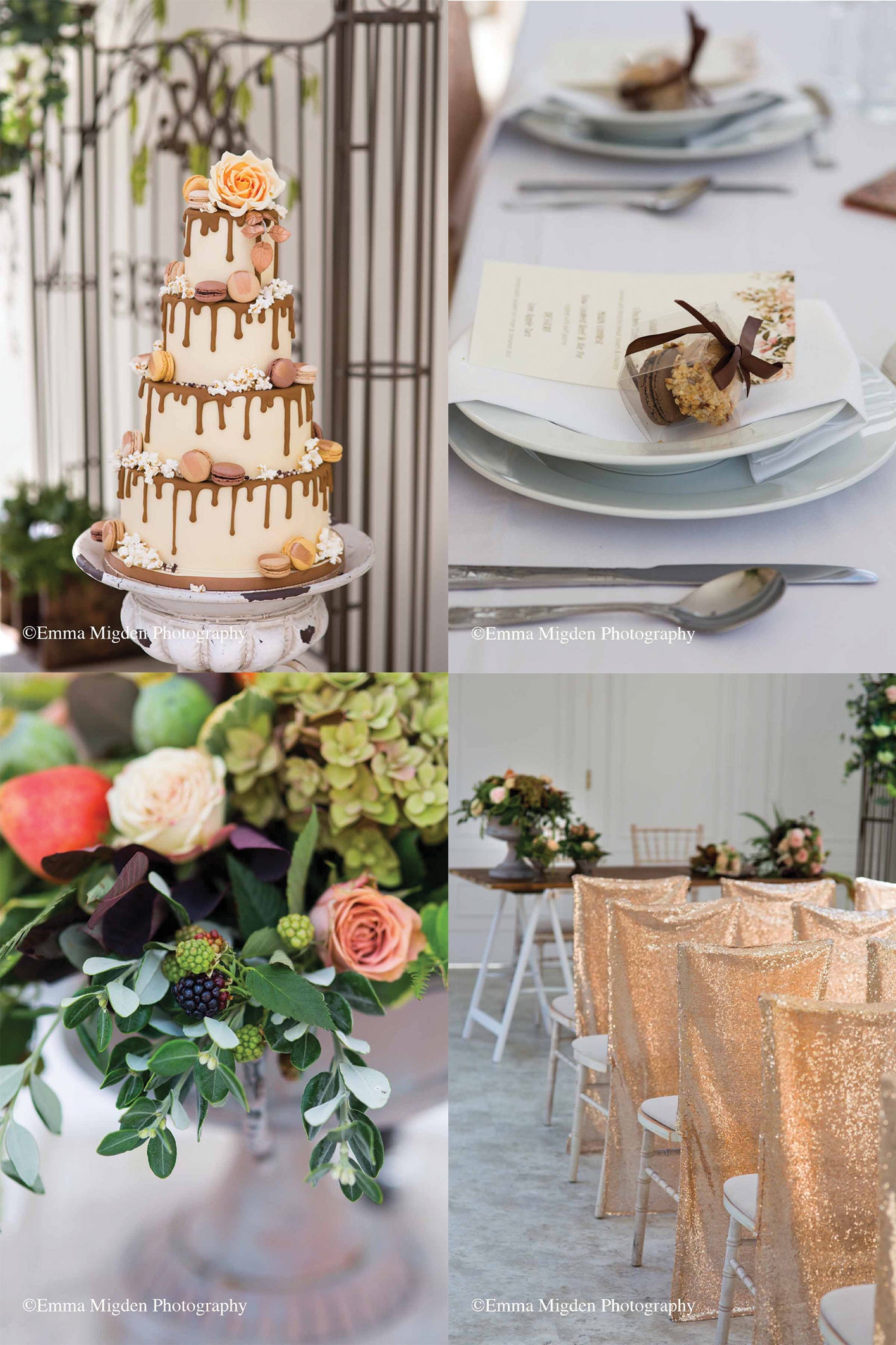 We based our design on a floral image toning down the summer roses of the original to these muted shades of blush and gold and the brighter greens to these more olive and sage colours. This would also work well for a winter wedding.
The TABLE PLAN repeats this floral image large scale and can be portrait or landscape in A1, A2, or A3 sizes.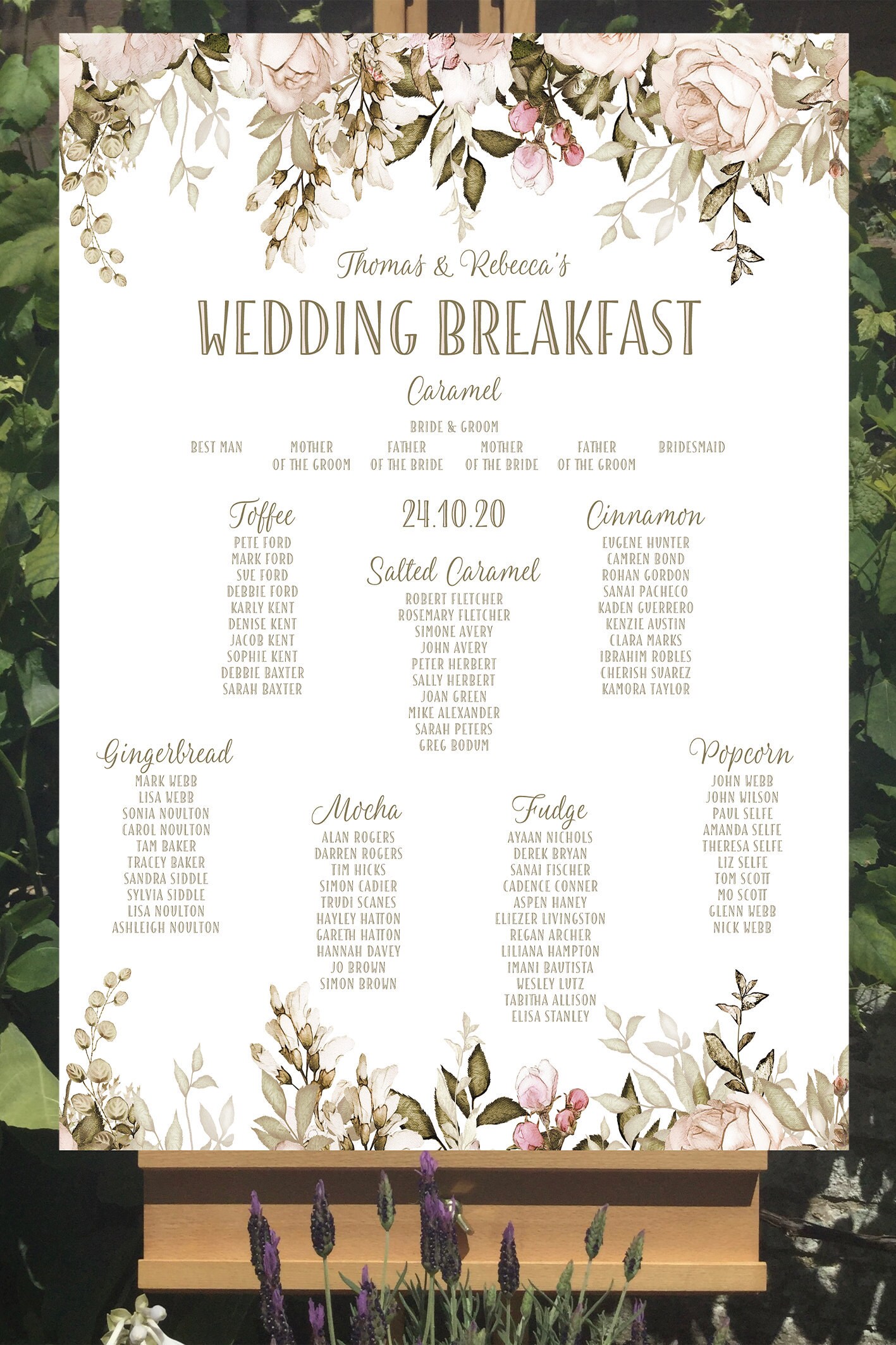 We have designed a matching WELCOME TO OUR WEDDING board which can also serve as an 'Order of the Day'. An elegant way to welcome your friends and family to your very special day.
Both these signs are printed on a rigid foam board or can be printed as posters and are available on our website inkipinki-weddings.co.uk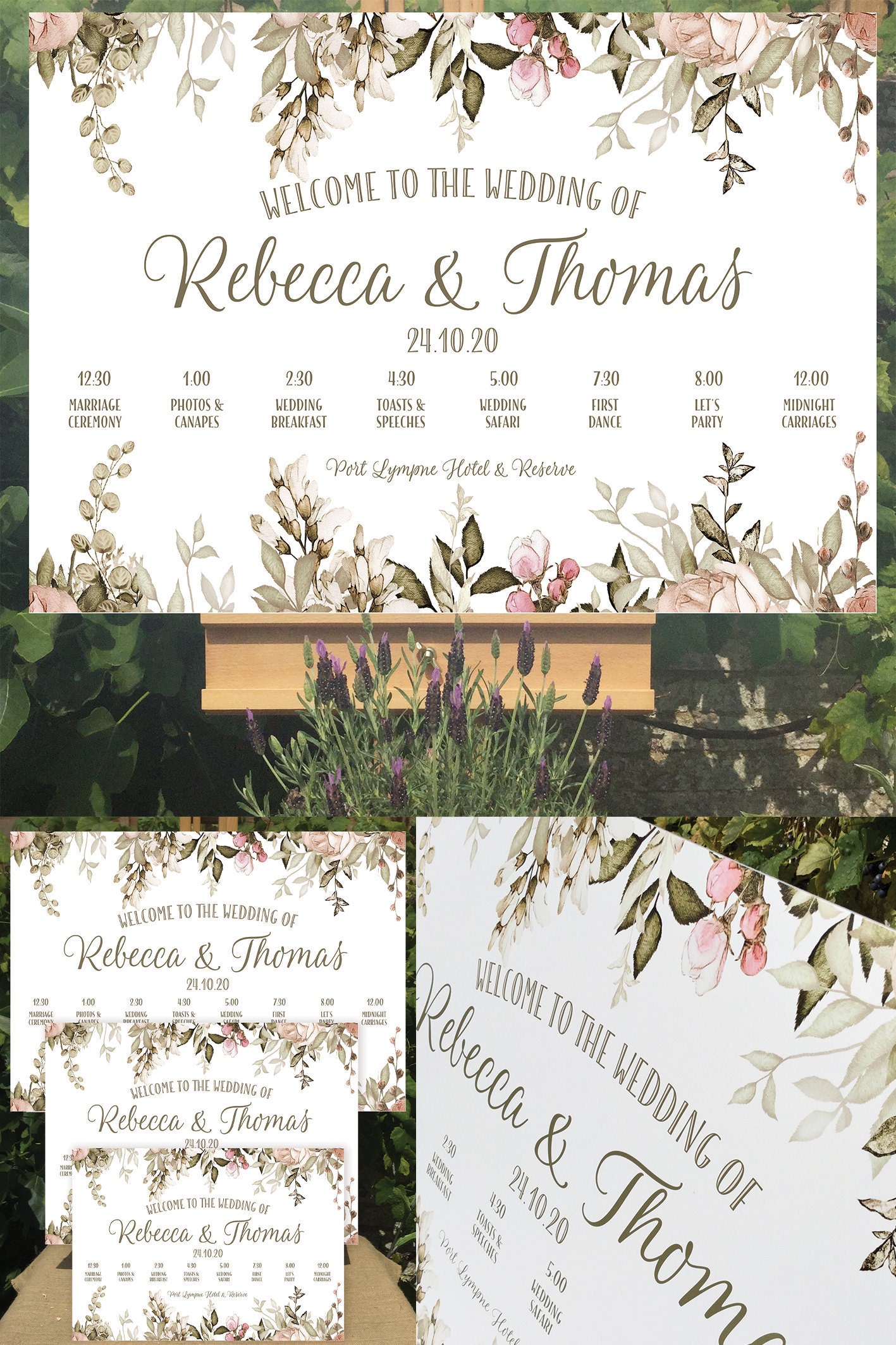 Worried your guests won't remember the food they chose? These PLACE CARDS
are personalised with their menu choice.
The TABLE NAME cards are a folded tent style and can be placed in the holder or can stand on the table.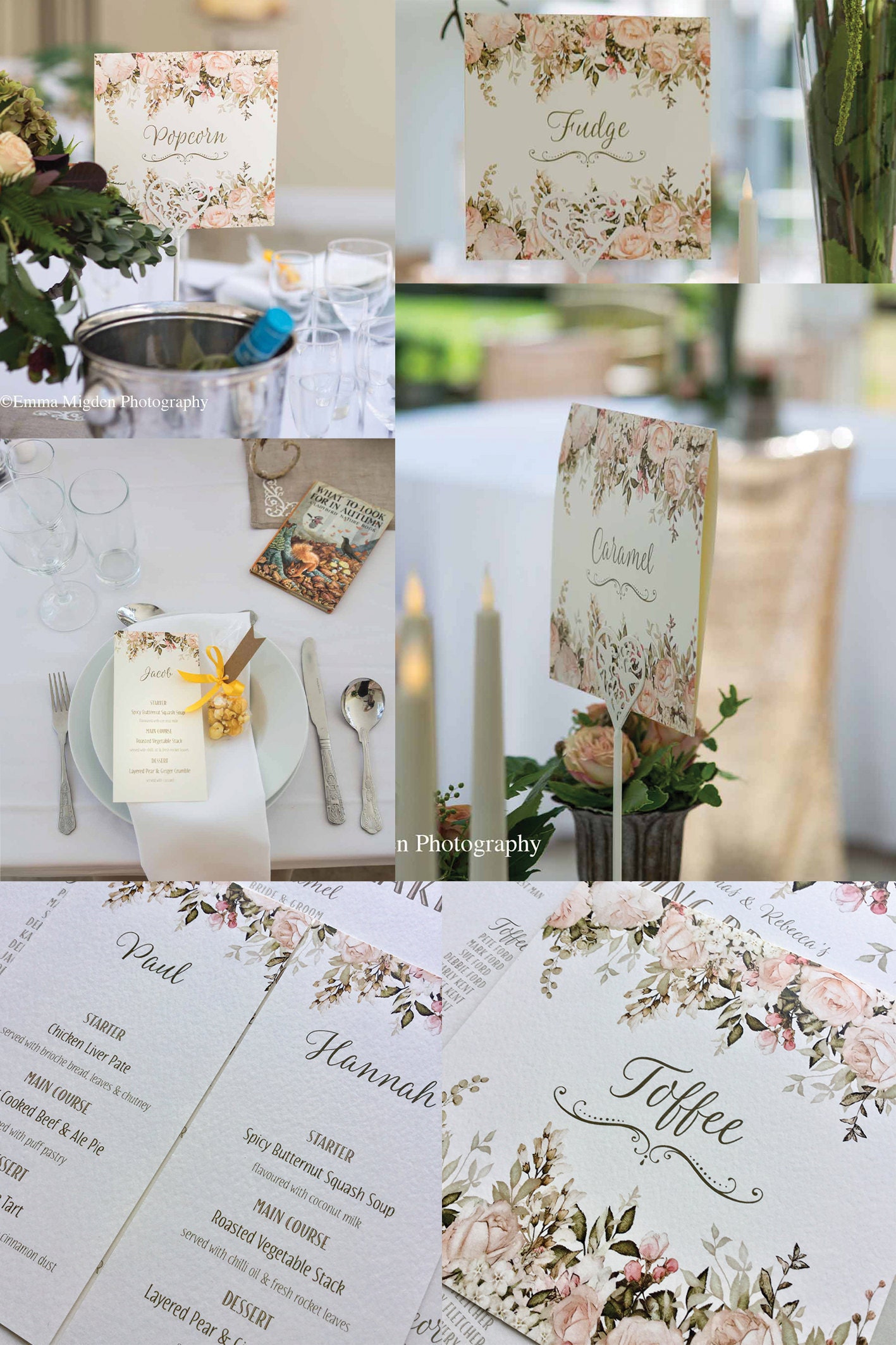 This delightful (and practical) POCKETFOLD INVITATION contains all the information you will want to give to your guests; directions to the venue, local accommodation suggestions, your gift/honeymoon wish, the order of the day, menu options and the RSVP comes with an addressed envelope. All folded neatly into the pocket. Contact us if you would like to purchase this style.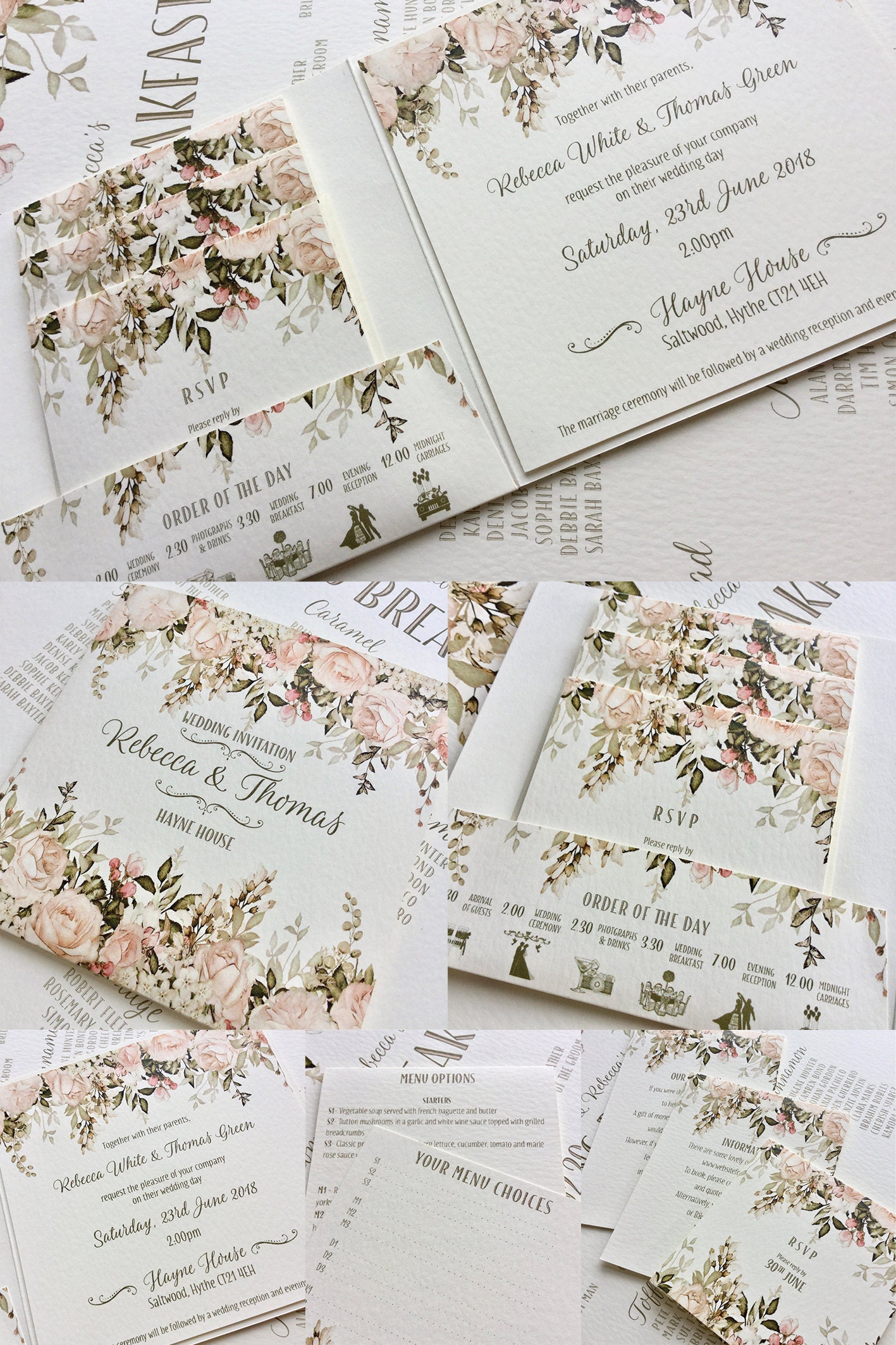 This is a second design option for your DAY INVITATIONS and can be found on our website inkipinki-weddings.co.uk. We wax print onto top quality ivory textured card stock and the ivory envelopes are also textured to match. 
We can make SAVE THE DATE cards and EVENING INVITATIONS to match.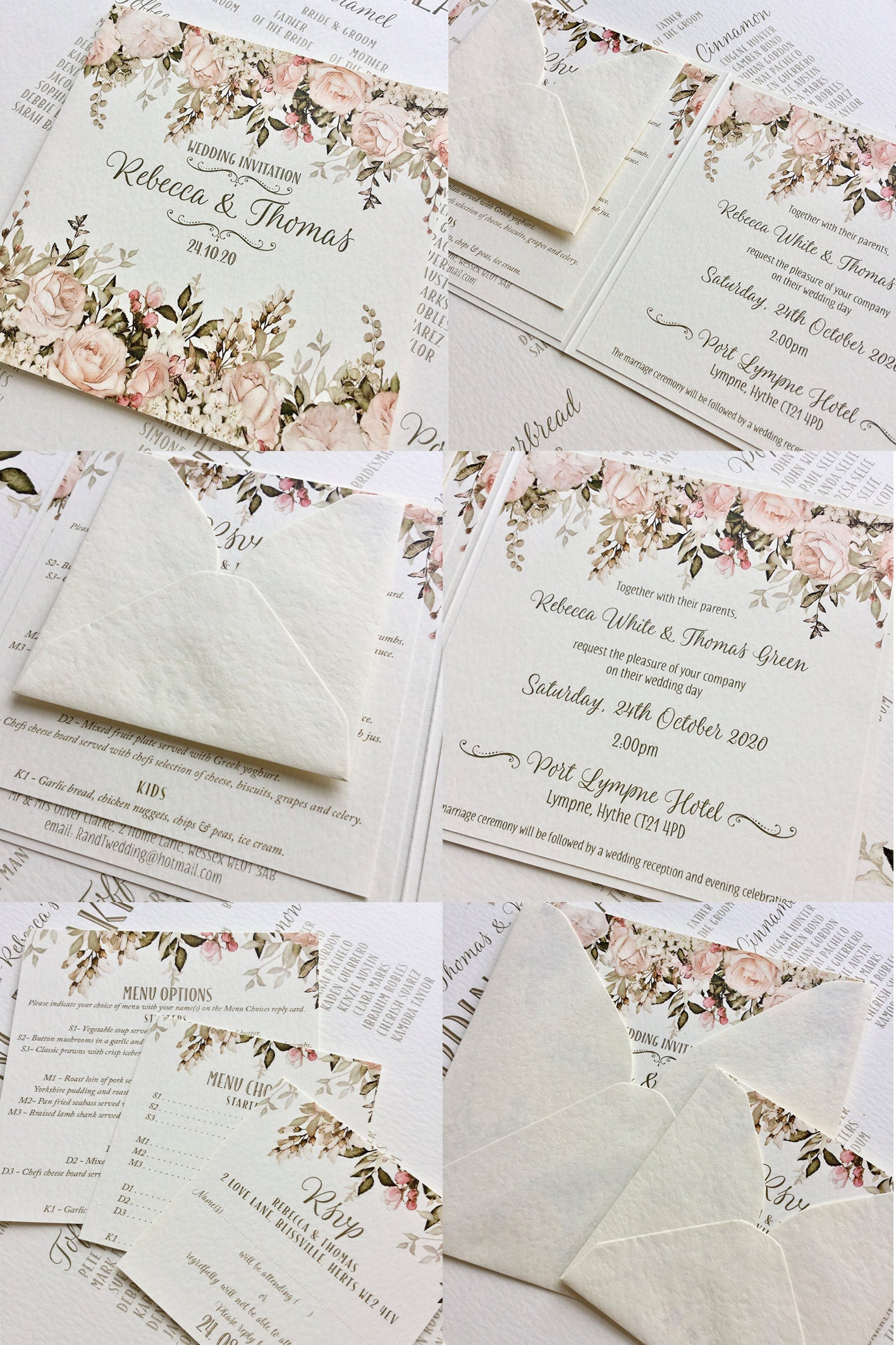 Inki Pinki Weddings is looking forward to the next open weekends at Hayne House 11 until 5 on Saturday 12th January and 10 until 4pm on Sunday 13th January 2019.
Theme 'Open Doors: Jumping through hoops!' Exciting!
Do come along and see for yourself!